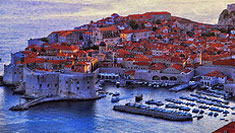 DUBROVNIK
Dubrovnik lives up to the hype. A medieval walled city is usually enough, but one that overlooks a coastline that would usurp every shade of blue and green of any artist's palette, makes it memorable in the extreme. Painstakingly restored since the war ended, this city has earned its UNESCO World Heritage status. Makes Barcelona look boring and Paris a bit pedestrian. Escape the cruise crowds at Pile Bay.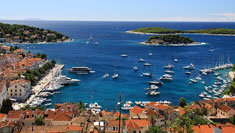 THE ISLAND OF HVAR
The island of Hvar is known for its celebrity status, oligarchs and yachties. But go beyond the main town and the nightclubs and you will find places where beauty means so much more than designer clothes. Old fishing towns like Stari Grad, Jelsa and Vrboska are bursting with old stone houses and paths that lead to secret coves. And who needs a yacht when you have a bike. This is cycling heaven.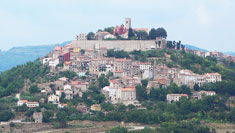 THE ISTRIAN PENINSULA
Istria avoided much of the wartime devastation and also got ahead of the game when it comes to tourism. There is a big boutique and baroque vibe, which isn't for everyone, but don't let that put you off. Inland are peaceful, verdant hilltops. Explore the hill towns and coastal villages by bike – you'll have endless excuses to rest as they are all so beautiful. There is a huge Italian influence here historically. Combine with a trip to Slovenian Istria.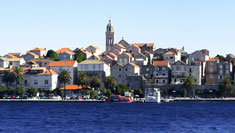 KORCULA ISLAND
Korcula has a Gothic-Renaissance Cathedral in the main square. As you do. On an island. Korcula town has a fortified centre, cobbled alleys and stone houses, giving it the nickname "mini Dubrovnik". Supposed birth place of Marco Polo, it begs the question, why would anyone want to leave such a paradise? It does get cruise ship visitors but most stick to shoreline cafes. This is one for cycling or walking, exploring pine forests, vineyards and of course, wines.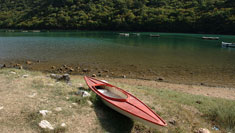 THE LIM FJORD
The Lim Fjord or Channel cuts into the Istrian Peninsula like a thinly sliced piece of the pie. It is a flooded canyon that stretches for 10kms, flanked by forested hillsides hiding biodiverse beauties but also archaeological ones like Romuald's Cave, which you can visit. If bats and bones are your thing. If not, stick to the hiking and biking routes, of which there are many.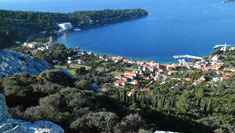 LOPUD ISLAND
Lopud is a day trip special, but this is really worth an overnighter. It's that combination of arriving into a pretty port, rambling through lush woodland to find a perfect sandy beach (šunj is the one to seek) on the other side and having a car free ambience to boot. It's a knickerbocker glory of an island; each layer is as delicious as the last. You won't want to get the last ferry back, so look into local family owned hotels and check in for life.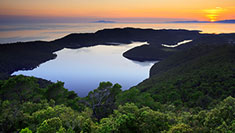 THE ISLAND OF MLJET
Mljet, a national park, is unique in this archipelago in that it has two salt water lakes on it. Ideal for cycling you can head round the lakes, hike into the surrounding pine wooded hills or kayak off its secluded sandy beaches. There is an islet in the middle of one of the lakes. This islet of Melita has a former Benedictine monastery on it, now a restaurant. So, it's like a paradise within a paradise really.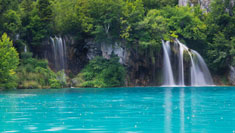 PLITVICE NATIONAL PARK
Plitvice is, fundamentally, fresh. After all that coastline, this is a land of sixteen freshwater lakes and ninety waterfalls. A landscape you can literally plunge into, its beauty is almost Narnia-esque. UNESCO thought so too when it gave it World Heritage status. Post a pic of you zipwiring across lakes or chilling at a guest house perched on a remote riverbank and your mates will think you are in Costa Rica not Croatia.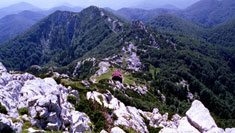 RISNJAK NATIONAL PARK
Risnjak National Park in the North is for mountain lovers. Just two hours' drive from Zagreb and an hour from the coast, this region, otherwise known as Gorski Kotar, is a super cool escape in summer. Literally. It is like a micro climate and almost like a micro country, with its rich forests, river canyons all just waiting to be rafted down, cycled through and hiked up.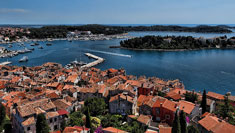 ROVINJ
Rovinj is an egg shaped peninsula that is so packed with delights it is as if a golden egg has been laid on this already glowing Istrian idyll. This is still a real fishing town, overlooked by the high tower of the Church of St Euphemia, the epicentre of an explosion of terracotta and stone gorgeousness. With pine trees and parks thrown in for good luck. There are boat trips galore out to the islands, and mega yacht watching to be done here too.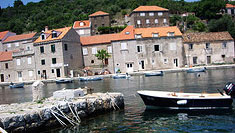 SIPAN ISLAND
Sipan Island is the largest of the Elaphiti Islands, accessible from Dubrovnik. Go for a few days as there is plenty to do. Kayak along its coves or head out to the islands of Ruda and Lopud on a guided paddle with much beach frolicking. Swap paddle for pedal to explore the romantic towns, vineyard and olive grove covered hills and drool over the villas of 14th Century Dubrovnik holidaymakers.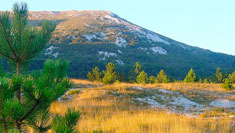 VELEBIT NATURE PARK
Velebit Nature Park is so important ecologically that it has two National Parks within it : Paklenica National Park and Northern Velebit National Park. Go horseriding in mountainous wilderness, cycle a 1100m climb to the Zavizan mountain hut or run a raft down the white waters of the Zrmanja and Krupa Rivers.
VIS
Vis is bliss. If the tourism board hasn't used that strapline yet, they are missing a trick. As well as having the picture postcard aquamarine coves, kayaking and hiking, it has a passionate slow food movement. In fact, slow is the key on Vis. Go with the local pace, active by day, siesta by midday and fiesta til midnight. And with its own local red wine, Plavac, on tap, you can't fail to imbibe the blissful vibe.
World Wide Yacht Charters
You can book sailing holidays all around the world with Vela Dare, through our agents and principals , for whom we are Booking Agents for over 500+ yachts from 30+ bases world wide.
Let us know your dates, requested boat size, type, crewed or bareboat and number of guests in your party, we will organize your holidays, make sure that you will be looked after and you will enjoy a memorable sailing holiday.
Summer Destinations 
Adriatic, Italy, Crotia, France, Mallorca
Winter Destinations 
Caribbean